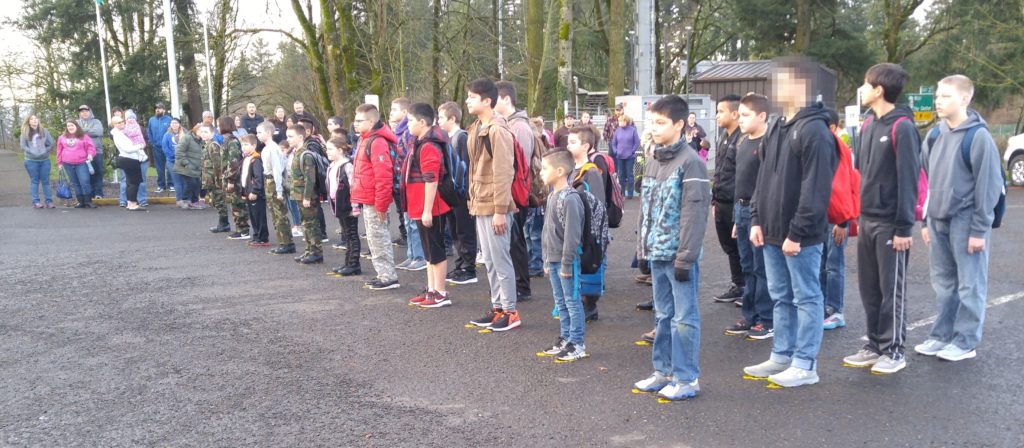 Recruit Class 32418 is Lewis & Clark Young Marines 23rd recruit class since our unit was chartered in 2002. These 40 eager recruits started their training on Jan 13th and will graduate on March 24th. During that time they will learn everything needed to master the required Performance Objectives in their Basic Guidebook to earn the rank of Young Marine Private or Meritorious Private First Class. After the graduation ceremony on March 24th they will officially become Young Marines and will be assigned to one of our three platoons, Alpha, Bravo or Charlie. From that point on, they will be included in Lewis & Clark Young Marine events and activities. You are looking at future leaders of our unit.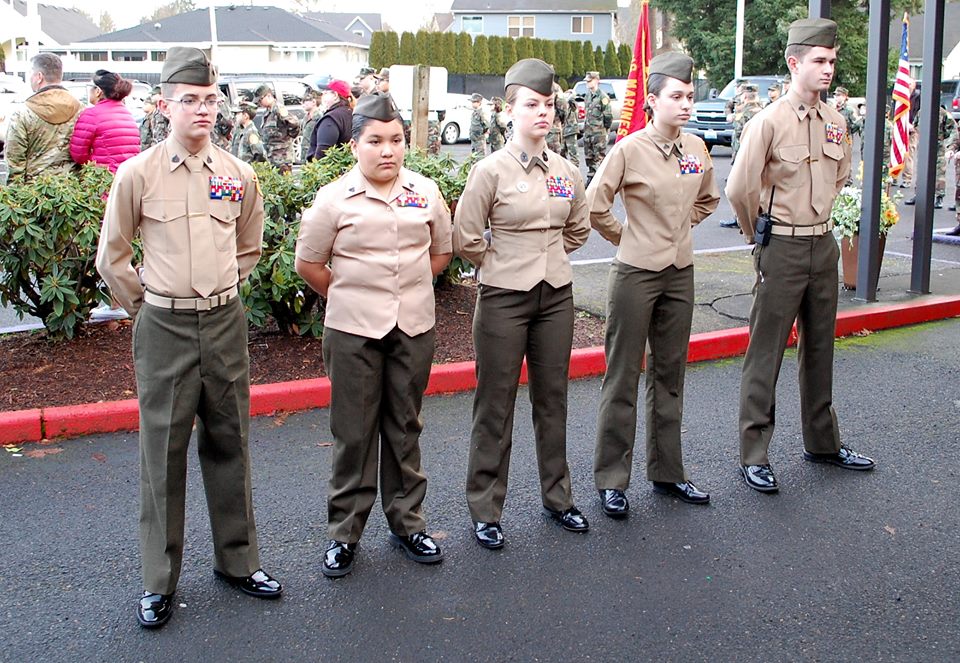 The Lewis & Clark Young Marine Recruit Instructors for Recruit Class 32418 are:
Recruit Instructors
YM/MGySgt Emma Langley
YM/SSgt Hunter Mallicoat
YM/Sgt Sean Murray
Assistant Recruit Instructors
YM/Sgt Corbett Langley
YM/Cpl Rachel Murray
YM/Cpl Chantelle Chapa
No recruit class can be successful without qualified instructors. These recruit instructors are responsible for teaching our new recruits everything they need to know to become good Young Marines. They must, at all times, "Set an example for all other youth to follow". By the time our recruits graduate, they will be well versed and following the Young Marine Creed & Obligation.
Young Marine Creed
Obey my parents and all others in charge of me whether young or old.
Keep myself neat at all times without other people telling me to.
Keep myself clean in mind by attending the church of my faith.
Keep my mind alert to learn in school, at home or at play.
Remember having self-discipline will enable me to control my body and mind in case of
an emergency.
Young Marine Obligation
From this day forward, I sincerely promise, I will set an example for all other youth to follow and I shall never do anything that would bring disgrace or dishonor upon my God, my Country, and its flag, my parents, myself, or the Young Marines. These I will honor and respect in a manner that will reflect credit upon them and myself.
Semper Fidelis!