Lewis & Clark Young Marines Leadership and Staff (this page is still under construction)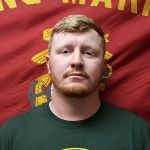 Mr. Devin Lewis, Unit Commander (UC) Lewis & Clark Young Marines -email: UC@LCYM.ORG
Mr. Lewis is currently the Unit Commander for LCYM. He was a Lewis & Clark Young Marine from 2003-2010 and LCYM YMOY 2009. He served in the US Marine Corps from 2010-2015 and was deployed to Afghanistan. He lives in Portland with his wife Avianna.  For additional information about Mr. Devin Lewis click HERE
~~~~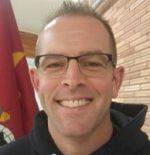 Mr. Sean Langley, Executive Officer (XO) Lewis & Clark Young Marines -email: XO@LCYM.ORG
Mr. Langley – is currently the Executive Officer for LCYM. Mr. Langley joined the unit in 2010 and has three Young Marines in the program. He has been a long time Charlie Platoon Adult Platoon Leader (APL) and is currently our primary recruiter (recruiter@lcym.org)
~~~~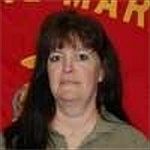 Mrs. Kristine Lewis, Adjutant Lewis & Clark Young Marines -email: ADJ@LCYM.ORG
Mrs. Kristine Lewis is currently the adjutant for LCYM.
~~~~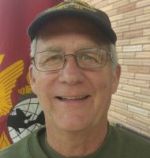 Mr. Wayne "Doc" Kurtz – Paymaster (pay@lcym.org)
Mr. Kurtz is currently the unit Paymaster, Poolie instructor and assistant Medical Officer. Mr. Kurtz is an original plank owner and has been invested in the unit since 2002. He was enlisted in the US Navy and spent 6 years as a Hospital Corpsman. He lives in Ridgefield, WA with his wife of 45 years, has 3 grown children and 6 grandchildren.
~~~~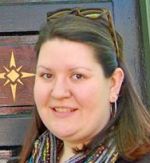 Miss Holly Lewis – Female Staff Advisor (fsa@lcym.org), Medical Officer (doc@lcym.org), Drill Team Staff (drillteamstaff@lcym.org)
Miss Holly Lewis is currently the Female Staff Advisor, Medical Officer and Drill Team Staff for LCYM.
~~~~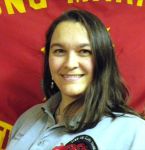 Ms. Nona Mallicoat, Training Officer (to@lcym.org)
Ms. Mallicoat is currently the Training Officer for LCYM. Since joining the unit in 2006, she has served as the Charlie Adult Platoon Leader, Paymaster, Unit Executive Officer and as a member of the training team. She is a former Marine, having served over 10 years on active duty in the Marine Corps, and remains active on a myriad of Veterans committees and organizations to this day. Ms Mallicoat has one son who has been a Young Marine since he was 8 years old. She also serves as the Northwest Regimental Commander in the 6th Young Marine Division, over all the units in Washington, Oregon, Idaho, and Montana.
~~~~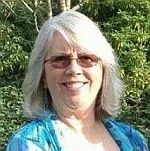 Mrs. Debbie Crawford – Public Affairs Officer (pao@lcym.org) Webmaster (webmaster@lcym.org) Store Front Sales Coordinator (sfs@lcym.org)
Mrs. Crawford is currently the Public Affairs Officer, Webmaster, Store Front Sales Coordinator and does the tracking and scheduling for the Concert Series and Fireworks fundraisers, and other stuff. Mrs. Crawford is a 35 year journeyman electrician and has traveled and worked all over the world including Iraq, China & Antarctica. She lives in Battle Ground with her husband Cal and her grandson, YM Goldsworth.
~~~~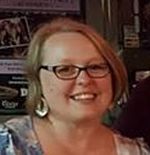 Mrs. Amy Kallberg-Bambilla – Parent Liaison (pl@lcym.org)
Mrs. Bambilla is currently our LCYM Parent Liaison. You will see her quite often running the Parent Meetings. She joined the program in 2012 with three of her children. In 2016 her oldest daughter, 2015 Division 6 YMOY, became a staff member herself. She now has two sons still in the Unit. She loves Young Marines because of the tremendous opportunities it offers to our kids – both in terms of developing Leadership and Service, as well as the exciting adventures they are able to participate in.
~~~~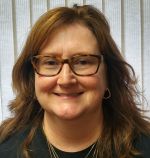 Mrs. Diane Martin – Supply Officer (supply@lcym.org)
Mrs. Martin the currently our Supply Officer. She has been involved in the unit since 2007 and has been the previous Supply Officer and Bravo APL. She has one former YM, YM Sgt. Martin. Mrs. Martin is a former California police officer and special education teacher. She loves traveling to England, is married with 1 child and lives in Vancouver.
~~~~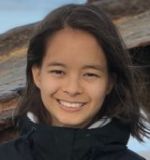 Miss Abbie Bambilla – Admin Staff, Drill Team Staff (drillteam@lcym.org)
~~~~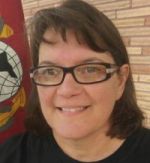 Mrs. Barbara Hennings – Alpha Platoon Female Adult Platoon Leader (APL)
Mrs. Hennings is currently the Alpha Platoon APL since 2014. She joined the unit in 2013 when the Morales boys were in recruit cycle. YM Morales J was 2015 Battalion YMOY. She joined staff in 2013, staffed the  poolie team for 2 cycles and the recruit cycle as  the female adult instructor for 2 recruit cycles. Prior to Young Marines I owned and operated an in home daycare for 6 years while raising 3 boys. I was married in June of 2014 and am now employed at lifeline connections where I work as admin support for recovery and mental health teams.
~~~~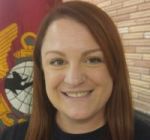 Ms. Kathryn "Kate" Nelson – Bravo Platoon Female Adult Platoon Leader (APL)
---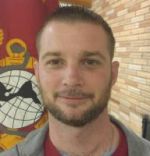 Mr. Patrick Vernier – Bravo Platoon Male Adult Platoon Leader (APL)
---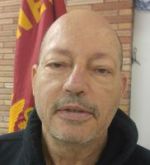 Mr. John "Gunny" Hudson – Training Assistant, Range Safety Officer 
Mr. Husdson has been involved with Lewis & Clark Young Marines since 2003. He was the Training Officer from 2003-2007. He currently teaches Land Nav and is also one of our Range Safety Officers. He helps coordinates Study Nights and does sign offs, oversees promotion testing and testing for poolies & recruits. He also creates and monitors promotion tests for our Young Marines, to ensure accuracy and updates as necessary to meet National's standards. He counsels Young Marines on conduct, ethics & moral standards.
---
Mr. Steve Stanley
---
Mr. Tom "Andy"Blok
---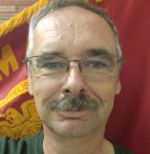 Mr. Kenneth "Gunny" Brinton
---
Mr. William "Bill" Hillgaertner
---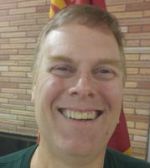 Mr. David Hoover
---
Mrs. DeAnn King
---
Mrs. Kathrine Murray
---
Mr. James Strano
---
Mrs. Kathleen Strano
---
Mrs. Patricia Wilson
---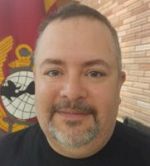 Mr. Chris Wright
---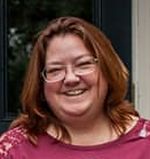 Ms. Denise Buchanan
Ms. Buchanan is an accountant who has lived all over the country and was in the Army Reserves for 9 years. She has been a foster parent for 10 years and has 4 children who joined  Lewis & Clark Young Marines in 2016.
---